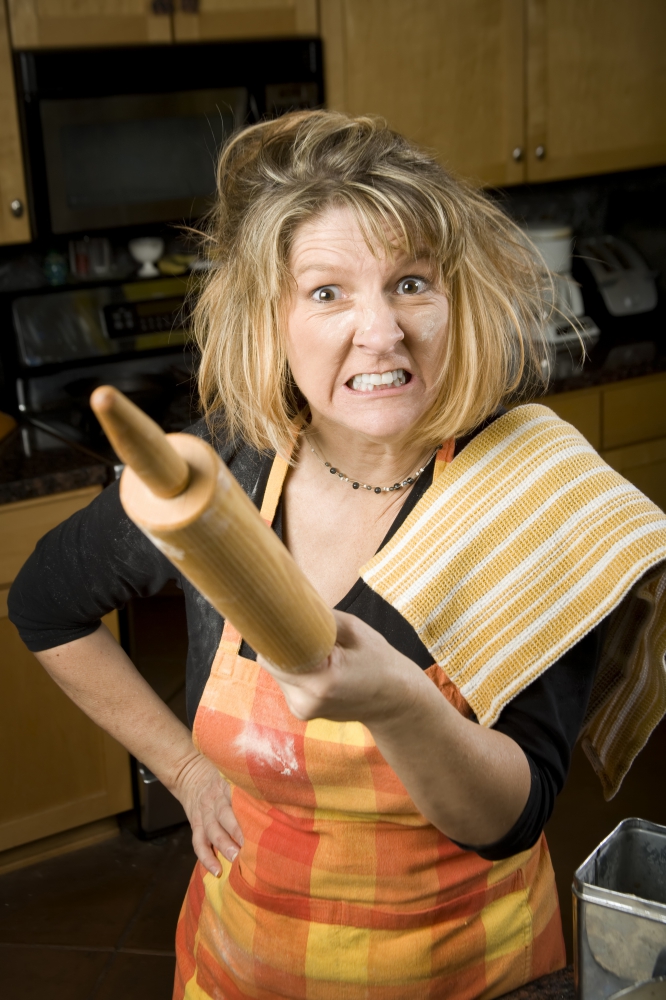 This is the story of Jesus being invited to dinner at the home of Mary, Martha and Lazarus (sisters & brother). (Luke 10:38-42) If you know the story, stay with me anyway because there's some interesting stuff going on between the lines of the main theme. This is only Part 1.
Martha invited Jesus to dinner. We don't know who else was invited (perhaps a few or all the disciples), but we do know there were at least four present, Mary, Martha, Lazarus, & Jesus.
Martha was in the kitchen preparing the meal. Instead of helping with the preparation, her sister, Mary, was sitting at the feet of Jesus, listening. Martha got a little ticked off about that, so she went to Jesus and said in effect: "Don't you care that Mary isn't helping me? She's left all of the work on me. TELL her to help me."
The primary theme of the text is in Jesus' response to Martha, telling her she was stressed and burdened with too many things, and that Mary had chosen the most needful thing, to sit at his feet. There is, of course, infinite value of sitting at the feet of Divine Wisdom, being still in the presence of Source of all things.
Martha got angry with Mary. That isn't such a big problem. Anger is a human emotion; a human response. Ephesian 4:26 says "In your anger do not sin." So, the emotion of anger itself is not a sin. How you handle the anger is the matter of concern. The verse further goes on to say, "Don't let the sun go down while you're still angry." Be in control of that emotion. Deal with the matter immediately. Some people have extreme, problematic, anger management issues. That's not what we're talking about here. What's going on here is that one woman got angry with her sister because her sister wasn't doing what she thought she should be doing - in this case, helping with the work of preparing a meal.
You can look at this situation in a couple of different ways to see what may have been going on with Martha. She may have been a little bent with that "she's sitting with the men thing." Who knows? But, let's stay with the "she's not helping me" sub-theme. We've seen people get bent out of shape when they think others aren't pulling their weight when there's work to be done. That happens.
In this case, Jesus was the third party – so to speak. Can you imagine how Mary must have felt with Martha calling her out to Jesus that way? Well if Jesus were always the third party, the one we take the matter to, that would be fine, but he usually isn't our third party. He gets the story indirectly.
Too often someone offends us and we pull out our cell phones telling anyone except the person who should be told – making matters even worse.
Instead of Martha going to Mary directly with her complaint, she went to Jesus. Ah, now, that's how hard feelings get worse. Instead of going to the person who has offended you, you go to someone else and talk about the person and about what happened.
Wrong
You relive the event as many times as you tell it
You stay stuck in the emotion and in the past
I think you get the point.