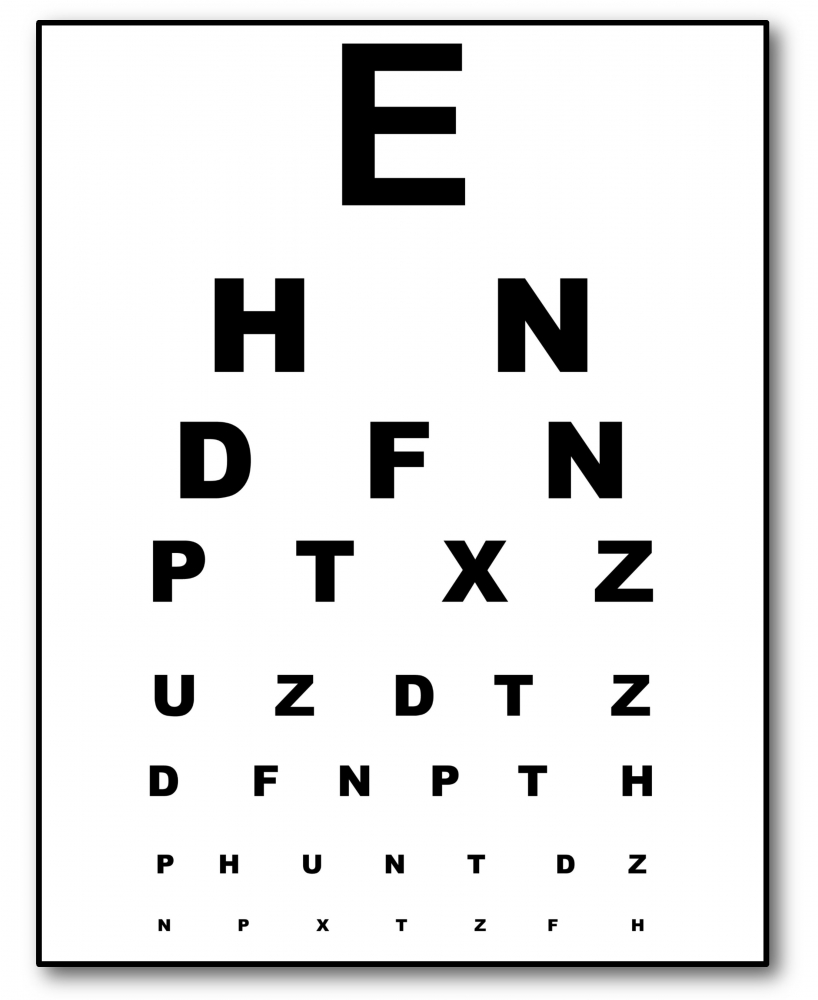 You're familiar with the eye chart. You cover one eye and read down to the smallest print you're able to clearly see. After repeating with the other eye, the result gives the optometrist a general idea of your visual acuity and a baseline from which to assess what lens to use to correct your vision.
There's an eye chart that tests for color blindness. The color of the lens filter determines the colors you can or cannot see. In both cases, the lens makes the difference. Both cases depend on an outside source of intelligence to assess and prescribe the lens that will correct your vision.
Let's focus inward, to a source of intelligence over which you have control, your mental lens through which we see the world, your "world view." The larger your world view, the more expansive your ability to think, the greater your capacity for understandings and interpretations become; the more creative and imaginative your thoughts and possibilities.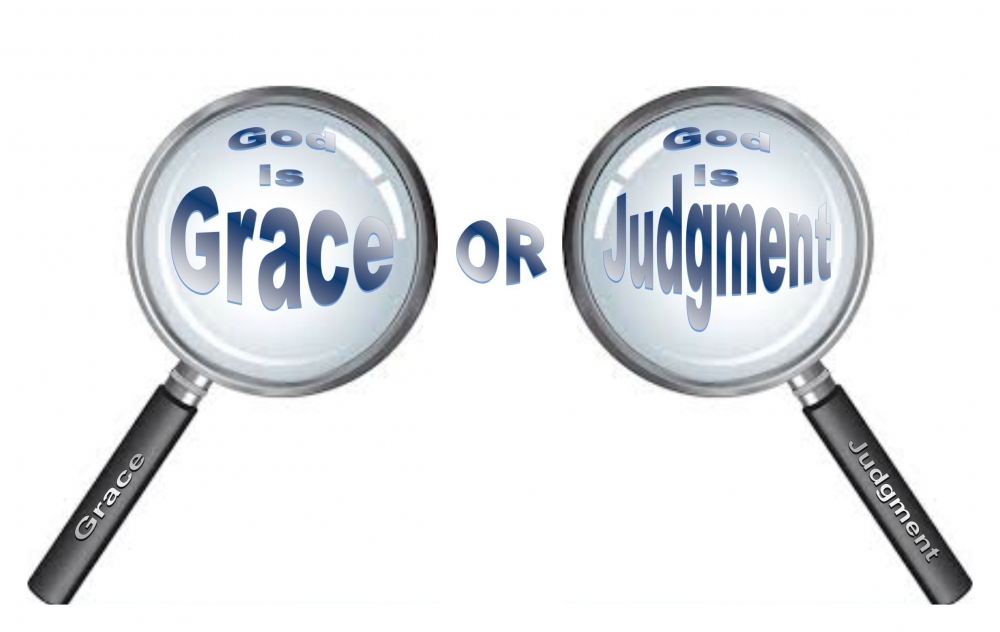 There's yet another lens, your spiritual lens through which you see everything, and all things are relevant. It's the lens through which you see God. There are only two lenses from which to choose: Grace and Judgment. And guess what? You cannot look through both at the same time and you can't switch back and forth. It's one or the other. Some will disagree with me on this, but that's ok. This is my blog, and in the space of these few words, that's the thesis and I'm sticking to it.
The lens through which you choose to use to see God informs and colors how you perceive and treat yourself and others, how you see and approach every life situation.
Look at the pic of the two magnifying glasses; on the handle one is engraved Judgment, the other Grace. Imagine that you choose one to magnify and see things better.
You can see God through the magnifying lens of judgement as located in a distant atmosphere as the righteous judge with gavel raised, executing justice on a sliding scale; keeping score and a record of all misdeeds to be rolled out and accounts reconciled on "judgment/payday;" rendering verdicts, passing down sentences from poverty, hard labor, disease, even death, as a consequence for sin, mistakes, poor judgement, and bad behavior. You can never be close to such a God, because you always fall short, and can never measure up. You can never pray with full faith and confidence, expecting anything from such a God because you mentally live in a perpetual state of unworthiness. So too do you see yourself and others through this same lens. Such is the dilemma which arrests the spirituality of many who embrace Jesus as Savior, keeping them in the bondage of fears, doubt and guilt because deep down they don't believe the Calvary event could possibly assuage the wrath of an angry God.
When the prescription for your glasses or contact lenses is incorrect, your vision is distorted and impaired. Nothing looks the way it really is, and it affects everything you do. So it is when your spiritual lenses are incorrect, everything you see is distorted. Your self-esteem is affected. The seeds of envy and jealousy begin to take root. Instead of putting a period (.) behind the positive you see, there's a comma (,) followed by "BUT." She's smart, but … He may be successful, but … Guess what? God doesn't have to be judgmental, you'll judge yourself, all by yourself, and, if you miss a beat, others will do it for you.
Conversely, to see God through a lens of Grace is to see a different God. For some, perhaps even unfamiliar. Imagine God within you instead of distant, always present, never an absence; always for you, friendly, and never against you. A God of love, not wrath; who heals your self-inflicted wounds, not anything God put on you. That image just blows away the meanie deity.
Choose ye this day which lens you will use.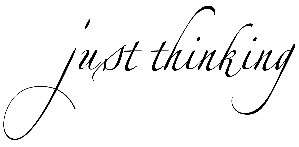 Excellent Dr. CLL, have a Blessed Thanksgiving Day!