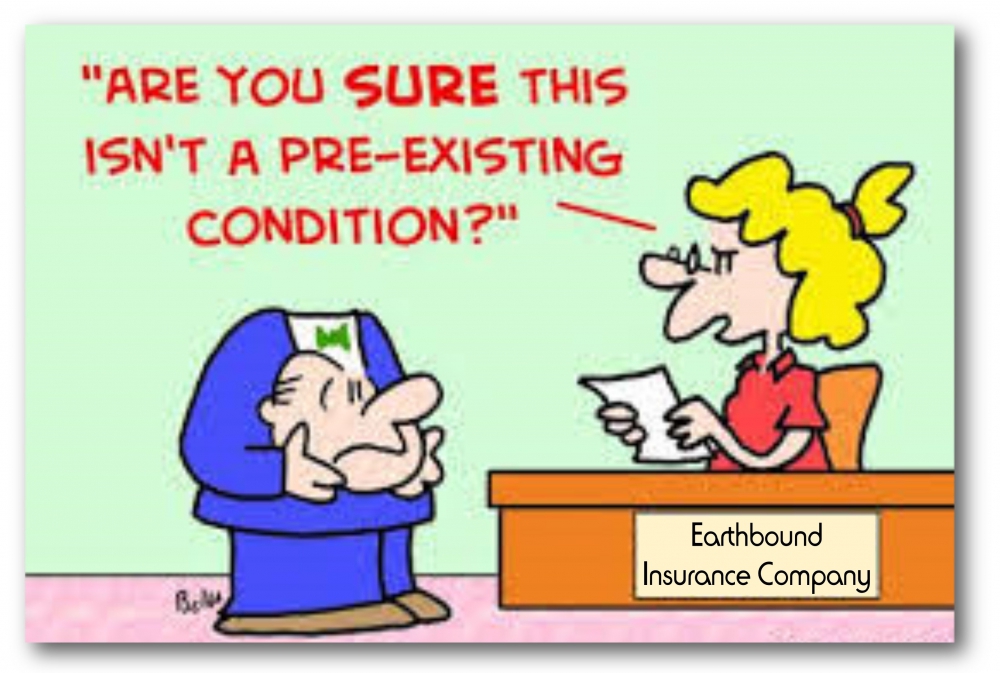 A pre-existing condition is anything that has manifested itself as a reality in your life, existing prior to and up to the now and stays with you wherever you go. So much so that you've established your thinking, acceptance, and even ownership and identity around it. "My heart attack." "My stroke." "My arthritis." "My singleness." "My lack of education." "My limited resources." WOW! All of those in the same category??? Absolutely YES! Anything which exists within the body or mind, no matter how it got there, is a pre-existing condition.
When you apply for a life or health insurance policy, in most cases you're required to have a physical exam and medical history to identify any pre-existing conditions. Pre-existing conditions say to the prospective insurer:
"I'm going to be with this person for the rest of their life. I have requirements, need attention and intervention. In all probability, I'm going to cost you tens of thousands of dollars, maybe millions."
An employer and/or an insurer know that negative pre-existing conditions will mean eventual limited or interrupted productivity. They don't condemn or dislike anyone because of a pre-existing condition, they just pass on them because they know the cost of having them outweighs the benefit if not in the short run, surely in the long run. Good for the insurer, bad for the person with the condition left untreated. A condition left untreated only gets worse. Even an invisible pre-existing condition becomes visible after a while and affects others.
Pre-existing conditions in the physical plane are largely thought of as negative, because they affect the now and the way forward, preventing one from becoming and unfolding into their highest potential within.
Not the most pleasant scenario to introduce this thought but it perfectly sets your mind to receive the intended affirmative reality.
Let's give our attention to pre-existing conditions on the plane of spirituality. In the reality of spirit, which is the only reality there is, you have a pre-existing condition which is your assurance of insurance. Your pre-existing condition is an incurable condition called: MITIOG (Made in the Image of God) or the shortened name, MIGI (Made in God's Image).
The Assurance Policy states: You are created in the image of God. God is ultimate perfection; nothing flawed, faulty, broken, defective, damaged, blemished or lacking. You were first an idea, an imagination in God's mind. You are the manifestation of God's visualization of God's self, God's mini me. Stop for a moment and just bask in that thought.
As God is the standard and you are created in God's image, you cannot be substandard. Low self-esteem, jealousy, envy, competitiveness, littleness... None of these small, pettinesses of character can exist in the one who sees and knows the origin of his or her image. Say it with me, "I am made in the image of God." You cannot be inferior if you are made in the image of God. It is simply not possible.
Let go of the idea that image means physicality. Disengage yourself from vaporous debates, and postures without merit. Leave that to the limited, narrow minded, shallow thinkers. Bless their hearts, while understanding that on the level of spirituality is to live, move, and have one's being on a higher level of spiritual consciousness.
When you feel intimidated, fearful, defeated, less than, know that those feelings are not rooted in the reality of your pre-existing condition. They have no root. They are just symptoms of some abhorrent thought you picked up along the way that's affecting your thinking. Re-read your Assurance Policy. You are made in the image of God.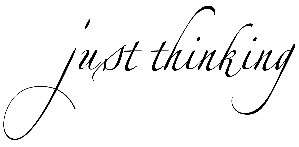 ASE