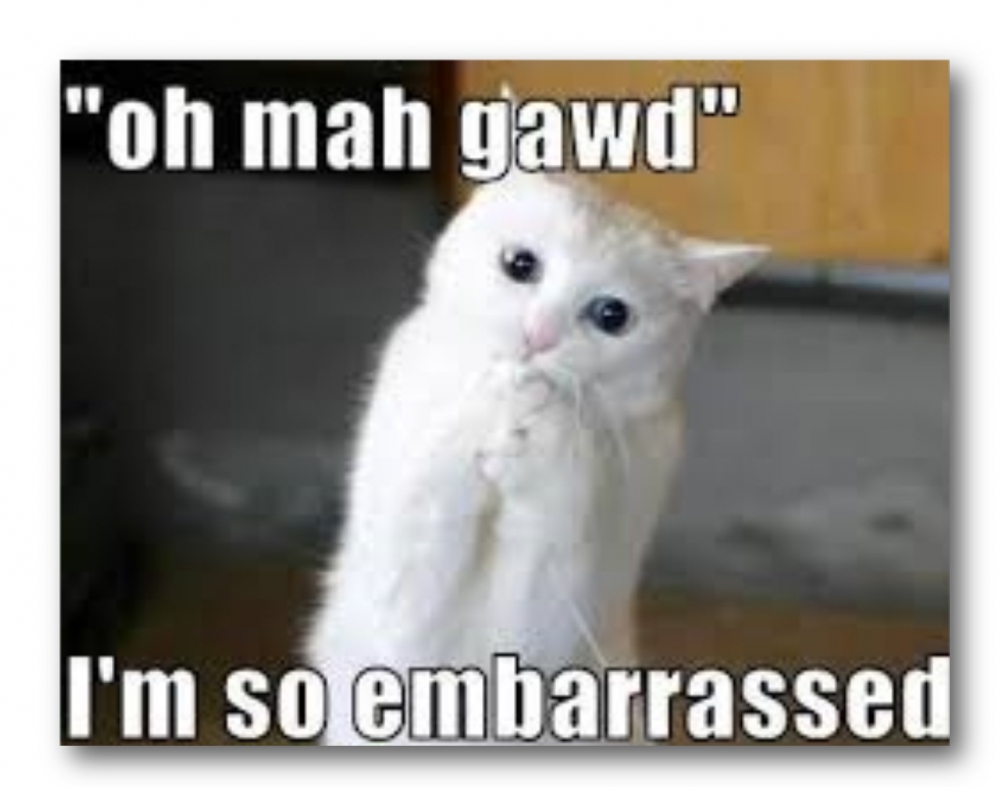 This is a bit old school, but you'll get the point. In the old days when whole or half-slips were an essential undergarment, sometimes the slip would show below the hem of the dress or skirt. No one wanted that. No one wanted their under garments to be seen. UGH! Sometimes people felt a bit embarrassed to tell a lady her slip was hanging or her slip was showing. The same apprehensive feeling was there when it came to a gentleman's zipper being down. No one wanted to walk up to a man and say "Your zipper is down" or "Your fly is open."
While in both instances one would be glad someone discreetly told them, the moment of realization was quite embarrassing. The first thought was usually, "OMG! How long has it been this way. I wonder how many people saw this before someone brought it to my attention."
While the feelings in those scenario's are not the same today it perfectly illustrates the idea of an Ah-ha moment or defining moment, the moment you realize how you see yourself is not what people actually see. It's the moment you realize the who you are reflecting is not what you want to be. As in the case of the "slip showing" or the "fly open," you wonder how long it's been this way.
Though not a pleasant feeling, for those on the path of enlightenment and self awareness, it's a great thing. The Ah-Ha, embarrassing, defining moment can be a re-defining moment.
If that's happened to you, it can be your "change moment." It's when all the facets of your power come into focus right before you. Free Will, Choice, Cause and Effect; an I Am moment. Think about it. You don't like what you see, you have Free Will to make whatever Choice you want to make to change whatever it is you don't like. Whatever you decide to do (Cause) will result in change (Effect). It's up to you.
In the old days a lady would check and recheck herself to make certain her slip wasn't showing and she looked as she wanted to look before leaving home. In the same way, it's important to look critically at ourselves to be certain we are who we want to be.
Establish a trusted inner circle around you, people who love you enough to let you know if your slip is showing, whether what you think and what you're projecting are consistent. It can be a little intimidating. It takes guts to look past your reflection in the mirror and see your authentic self, but it's essential on the pathway of becoming. You must also have a teachable and receptive spirit to receive what the trusted others are saying to you.
Some people will never do it, but you will. You will because God has not given us the spirit of fear, but of power, love, and a sound mind. If the one you see is not the one you want to be, don't panic, don't be discouraged. Decide what you want to be, then say it in an affirmation, I am …. Then be about the business of making the necessary tweaks until you fit into your I am.
Now either pull up your slip, or zip up your fly and go be awesome.