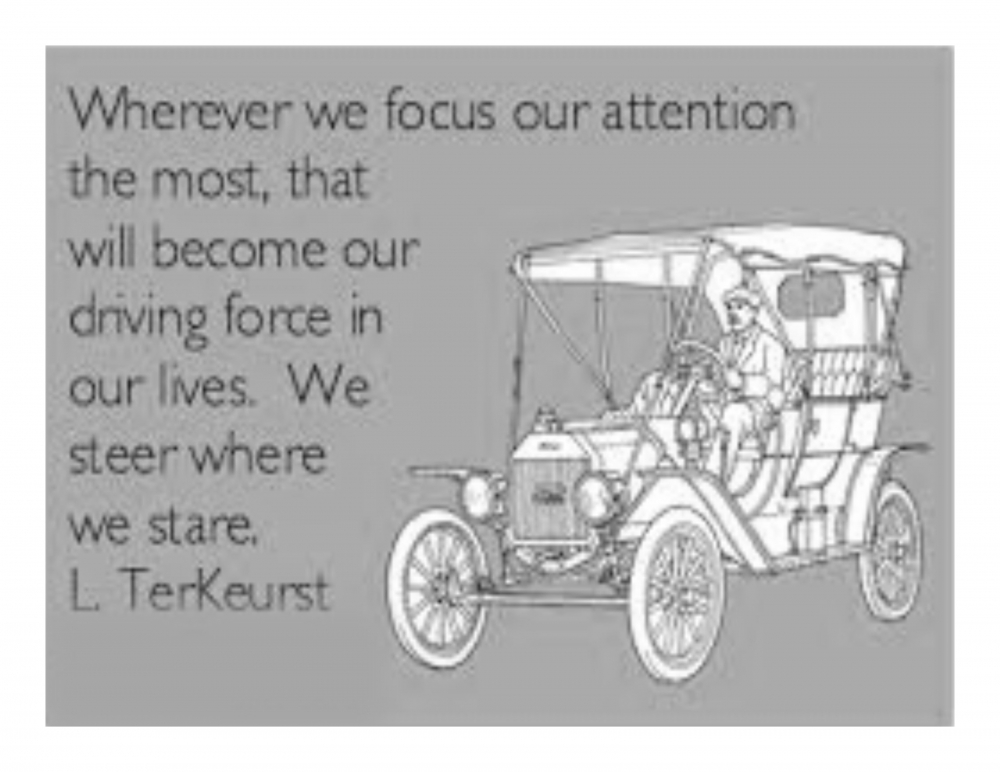 Early on, I learned to read and predict my toddlers' movements by watching their eyes. Whenever I saw a fixed gaze, it signaled an intention. Something was about to happen. Soon after, a little hand would reach for the object or their little bodies would move in the direction of the gaze. We've all seen that. Every observant parent knows that's how you catch their little mishaps and intercept the biggies.
It's interesting, that behavior doesn't change. Maturity may change it from an obvious gaze to a mentally fixed idea but it's still the same behavior. Still the same principle: Energy (power, movement) flows in the direction of your fixed attention. You've heard variations of this phrase, "Once you put your mind to it, it's going to happen."
There's a story in the Bible about Abram and Lot.
Abram dwelled in the land of Canaan, and Lot dwelled in the cities of the plain, and pitched his tent toward Sodom. Genesis 13:12 (King James Version)
God told Abram to leave his father's house, leave everyone behind and go to a land God would show him. Abram packed up, but took family members with him including his grown nephew, Lot. Both men had major herds of livestock. Collectively having more than the land could sustain, they amicably separated. Abram went in one direction to live in Canaan. Lot chose the well-watered plains. The language of the King James Version is noteworthy. "and he (Lot) pitched his tent toward Sodom." Lot erected his dwelling place, his home toward (facing, in the direction of) the city of Sodom. Sodom was not the best place for Lot and his family to live.
Imagine this. Every time he came out of the front entrance or sat in the front yard in the evenings with Mrs. Lot, he looked at the city of Sodom. Sodom was in front of his eyes consistently. Not a long time later, Lot moved himself and his family into the city of Sodom. Energy flows where your attention goes.
David said, "I will set no wicked thing before my eyes." (Psalm 101:3). David understood that we're drawn to (moved toward) what we see. Energy flows where your attention goes.
Attention can be a visualization (mental picture) or a focused, mental concentration. When you put your attention, laser focus on something, an idea, a goal, a dream, subconsciously you begin to put your energy in the direction of your attention. You consciously and subconsciously do things and send out vibrations that attract what you need to make real the object(ive) of your attention (or intention). Re-read this paragraph a few times until you understand the flow of the thought. Take time to remember incidents in your life when you knowingly or unknowingly applied this principle. Energy flows where your attention goes.