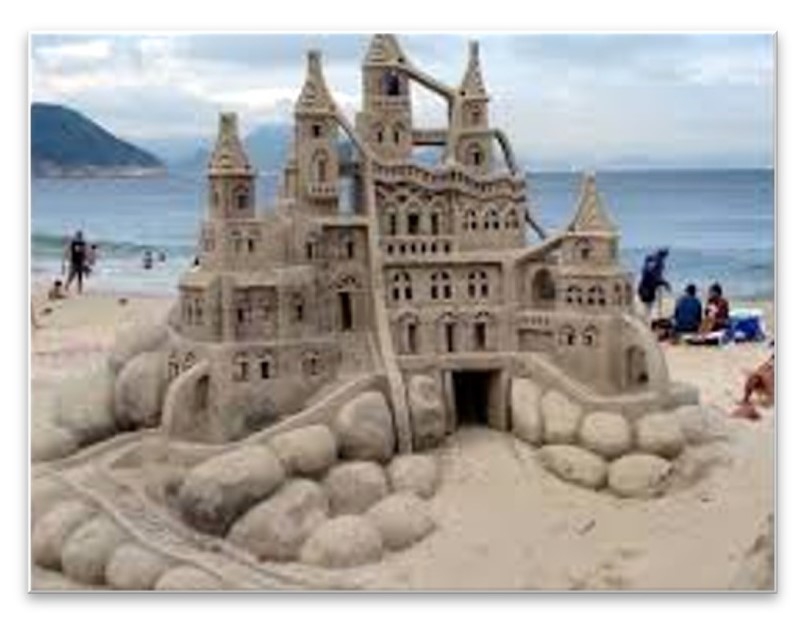 Have you ever seen the beautiful, labor intensive, sand castles designed and molded by incredibly talented sand architects on beaches? The intricate detail of some are unbelievable; built with full knowledge the castle will last only until the tide comes in. Still they will come, day after day, starting all over again. The finished work is their end game for each day.
There's another kind of sand castle I want you to think about. Your castle. Equally labor intensive. Have you built your castle in the sand? Your castle is your life. It's where you live. The sand in life's scenario isn't the beach …. It's desert sand, wilderness, dryness, lifelessness, too hot in the day, too cold in the night. I know you've been there. We all have. It's when nothing seems to go right; where dreams once vivid become like a mirage, soon fading from the winds of discouragement.
It isn't an easy place to be and there are no signs that tell you how long you'll be in the desert experience. OOPS! Did I say, experience. I meant to say that up front. An experience is an instance of personally encountering or undergoing something as it occurs in the course of time. An experience is timebound. The journey through the desert sand is an experience, not the destination ….. only part of the journey. A desert experience can be like hell so etch the quote from Sir Winston Churchill on your mind.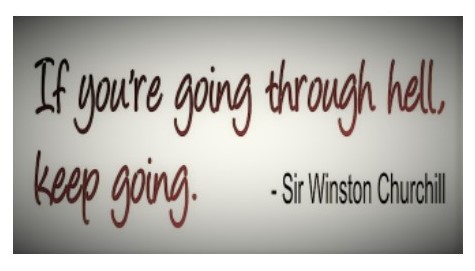 Don't build sand castles in the desert. In other words, don't build your castle, your home, your life in the desert. Don't treat an experience as though you plan to remain in it, as though there is no end and this is it.
Psalm 23 says, "Yea, though I walk through the valley of the shadow of death …" The operative words there are walk through. Keep it moving. The tangible geography of a desert has boundaries, perimeters. There is a north, south, east and west boundary. If you start at the beginning and walk straight, you will eventually come to the end of that land mass. There is a beginning and there is an end. The problem is this. The journey sometimes gets so long that it seems to be endless. You can begin to think that life is supposed to be that way. It is not. Don't settle in a desert place, build your house (life), hang curtains, buy furniture, hang pictures (visions), and plant flowers in the sand; don't try to live in a place where you're not meant to stay. We have maps but in difficult times we forget to look at them. We have a GPS, but in times of discouragement we forget to turn it on.
The desert place is not an environment consistent with fullness of life. It isn't welcoming, nor is it intended to be so. It's just an experience, terrain you must go through to get to the other side. Sure, look around. You're not alone. Others are in the desert too. Some have set up tents and built their houses. That isn't for you. Smile, wave and keep going. Focus on the destiny in your spirit, the vision in your heart. If where you are doesn't look like what you see in your heart, hit your reset button. Whatever it is you must do to keep it moving, do it. You have a life to live; things to do.
No one needs to tell you the difference between beach sand and desert sand. Learn from the sand architects who build castles in the sand with no expectation of permanency. They build for the moments of satisfaction, until the tide comes in. The principle is the same.