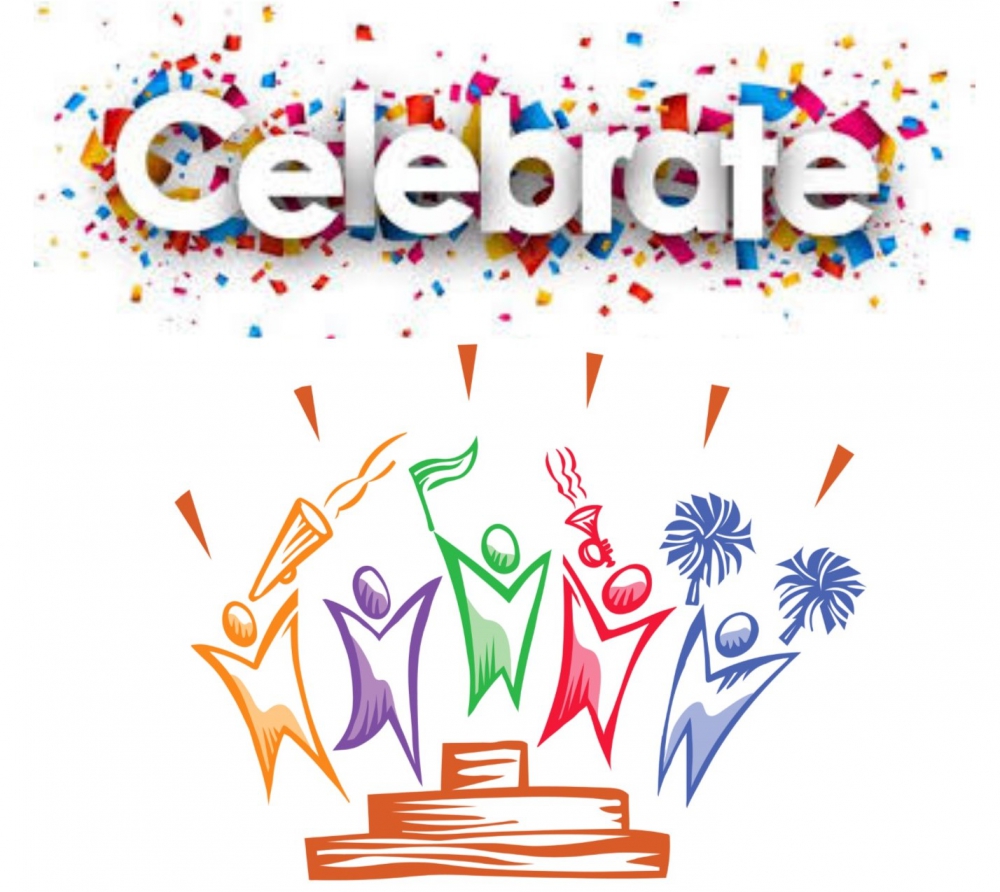 Ok, before you comment on my poor grammar, I'm aware of it.
Why Are You Still Here?
The underlying theme of this thought is celebration, though it may not seem so at first. Look around at your world. How many of your friends, family and acquaintances are no longer here? I don't mean that they've moved physically to another part of the country or the world. I mean their spirits have returned to from where they came. Some left this life early, but you didn't. Some had diseases or accidents that took them out. You may have had that too, but you're still here. Some eased out due to advanced age. They're gone. We remember them lovingly, honor, value and cherish everything they deposited into our lives and every good thing they left to the world. BUT, they're gone and you're still here. In whatever year, on whatever day you read this, you're still here. Have you ever stopped and wondered why you're still here?
Be grateful, of course, always live in the attitude of gratitude; but I want you to think of something in addition to gratitude for just being alive. Ponder for a moment, why you are still here. The world is different now. It changed quite drastically, quite quickly. It wasn't so long ago, within in our lifetime (Baby Boomers in particular), that computers were thought to be the devil and the very conduit for evil. We didn't have cell phones and only families of means had personal computers. There was no such thing as the internet, shopping online, selfies or social media. Think about it for a minute. You've lived to see life transition from local to global. I could site countless examples, but you get the idea.
The celebration is more than that you got to live to see these things and more. The celebration is in response to the WHY? Why are you still here? Why were you given the privilege of living to see all the changes too numerous to mention? Think about that.
Here are 5 words, each beginning with Re, to help as you think through the possibilities of your own purpose for being here:
Resist: Stop resisting change. Stop resisting/fighting progress. Stop flooding the world with the negative energy of resistance. Everything changes. Things aren't supposed to stay the same. Change is good, though you may not see the good in the now. When you resist that which is ultimately good, you resist that which is good for you and those whom you love. You're still here to give your gift to the world.
Reassess (recalculate, reevaluate): Take repeated looks to reassess the value of what was against the value of what is. It may be an ideology, a tradition, an interpretation, a preference. Some things were good for their time but totally not good for the now. The Bible says

"No one puts new wine into old wineskins; otherwise the [fermenting] wine will [expand and] burst the skins, and the wine is lost as well as the wineskins. But new wine must be put into new wineskins."

(Mark 2:21, 22 AMP) Some things are best kept in the treasured archive of memory.
Reexamine: Reexamine yourself, your thoughts, your perspectives, your worldview. Are you still relevant, or do you play like an old black and white movie? Some people still love "Film Noir" and movies from the 40's but no one is trying to see them every day! They have great story lines, substantive plots, and great stars, but they don't get nominated for the awards of the day. Is your thinking still pliable enough to receive new thoughts, new ideas?
Reconsider: Reconsider your "No." Some changes are simply inevitable. Like it or not, it's going to happen. The change against which you protest will eventually be the new norm. New norms will establish themselves and crush you if you get in the way. Your positive energy can be better and more wisely spent helping your world navigate through the change and find ways to live in the new norm (without the loss of love), rather than fighting a losing battle.
Responsibility: What is it you have to give? What is it you must give? Will you give it? Your being here; your very existence in this moment means you have a responsibility to bring betterment to the moment. What gift do you have to share? It's your responsibility to share it.
If you're young, there's a reason you're here. If you're not young, there's a reason you're STILL here. Your answer is the reason to celebrate.