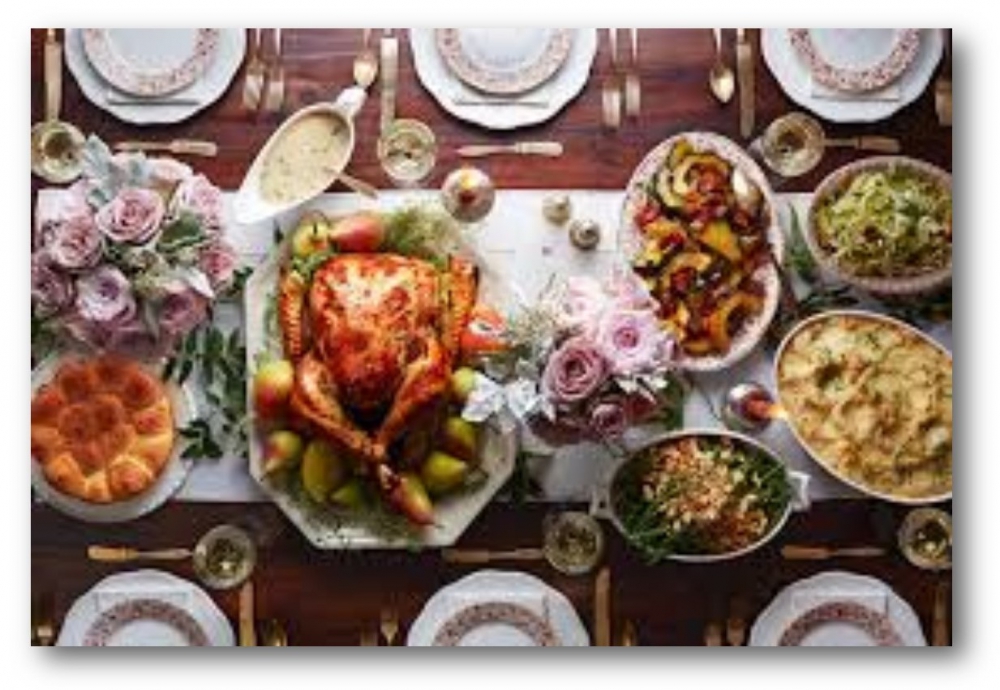 (God), you prepare a table before me in the presence of my enemies: you anoint my head with oil; my cup runs over. Psalm 23:5
For the space of this blog, focus only on the idea that God prepares a table before you. That alone is amazing beyond words. Imagine for a moment what that would look like. The table is set just for you. At first pass that means the chef in the holy kitchen, with only you in mind, gathered your favorite dishes, prepared them just the way you like them and served in the manner you prefer. It's your table. It's set formal or informal. That's personal.
My table would be set outside with lots of Sushi, veggies and fresh fruit. What would be on your table?
Let's move our attention in another direction, a different table. We've heard the phrase, "What do you bring to the table." That is to say, what added value does one bring to a situation. The value of what one brings determines whether they get a seat at this allegoric table.
At the second table you earn your seat by what you bring. At the first table you're given the seat without condition and you're served.
At the table God prepares, food for pleasure and food for necessity are in abundance. God's supply never runs out. Apostle Paul said, God will supply all of your needs. All of your needs? Yes, all your needs. Food in the form of health, healing, wholeness, wisdom, opportunity, knowledge, relationships, forgiveness, restoration, favor, positivity, strength, ability, intelligence, influence, resources. There's Fruit (of the Spirit): love, joy, peace, longsuffering, gentleness, goodness, faith, meekness, temperance. Whatever you need, God's got it.
Think about it. You can go back for seconds, thirds; God's supply is endless. Think about it. God's table is a smorgasbord, abundance of everything. Not the fast food style where you take what you get, the way they want to give it.
One more thing. At the table God prepares for you, there's no asking, pleading, begging, hoping sustenance will come. No, just take your seat, and give thanks.