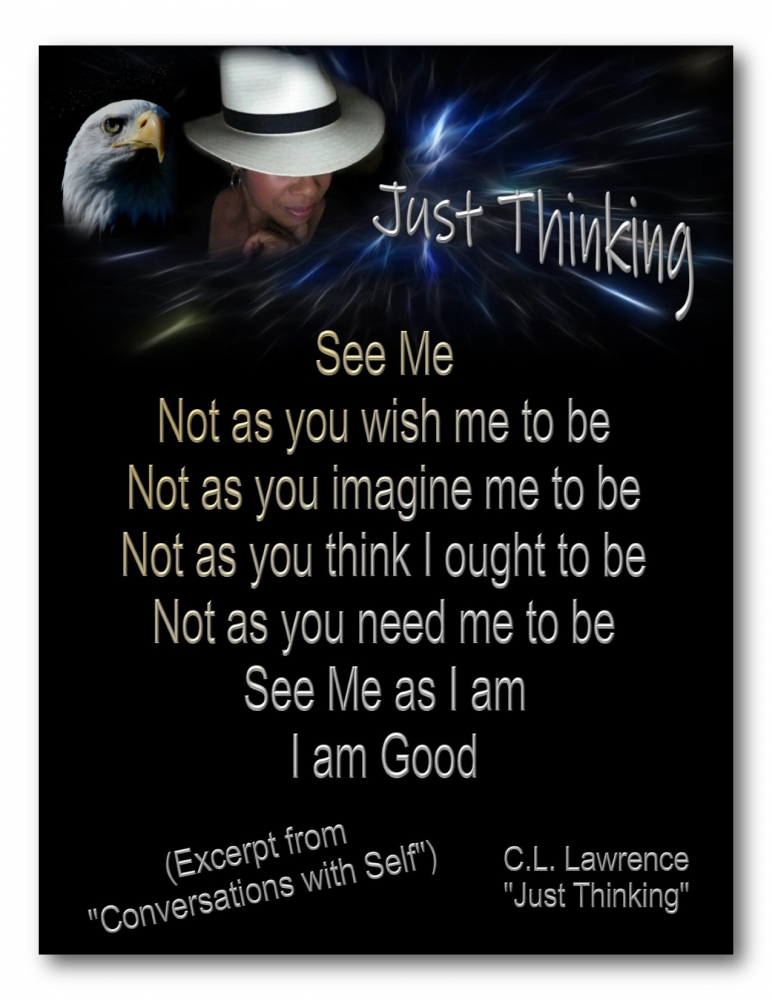 "Is there anything good about being invisible to others?"
Baffling indeed, yet true, people can look at you and not see you. That does not feel good. Consider these examples:
#1 Standing at a merchandise counter, clearly next in line, and the salesperson looked past you and said to another customer, "May I help you?"
#2 Offering your input in a meeting. After that revelatory moment of silence, the meeting moves on as if you said nothing. Later in the same meeting, someone else repeats your idea or input and the group receives it as though it were the first time they heard it.
#3 They see the man standing next to you (spouse, boyfriend). You're right there in living color, but seen only as an extension. They don't hear you. They don't see you.
#4 This one is the worst. They see you every day, but locked into the eyes of their own bias or stereotype they never see you. They don't hear you. Years go by and they don't know you.
You have experiences of this nature that you could add to this blog. It'll continue to happen because that's just the way people are. The important thing is this. These are things that happen outside of us. We have no control over how other people think and exercise their consciousness (or the lack thereof). We have little if any control over the issues outside of us. BUT, we absolutely have control over the affect and effect of these and any other personal insults. That isn't to say deny our very human feelings. It is to say that we can decide how we will respond internally, which will reflect outwardly.
This must be settled in the mind that we are made in the image of God, one with God, unique expressions of God. If you can get that locked down in your mind, then your "I AM" affirmations become second nature and rise to the surface immediately as the insult of invisibility dares to hurl itself in your direction.
One with God: Familiar expression, though not cliché (far from it), doesn't trigger immediate, strong resistance. That's a blog for another time.
Image of God, Unique expression of God: Different story. This is where it starts. If you are made in the image of God, then what image are you projecting? If you are a unique, individualized expression of God, then how is God expressing through you? What is your expression of God? What of God is seen in/around/through you; in the domain that is you and of you?
You see, Image of God, Unique/Individualized Expression of God, you've got no spiritual muscle to deal with invisibility until you settle the understanding of those questions. You'll be vulnerable, forever reacting to the insult of invisibility.
Who do people see? They see what they want to see and ideally that really doesn't matter to you. But to reach the level of the ideal, you must know yourself at a deep spiritual level and be secure in that knowing. Once that level of self-consciousness and self-awareness is realized, once you wear the knowing with comfort and poise, it won't matter to you what people see. "Knowing" the truth of who you are and what you are positions you out of the reach of the opinion of others. In a very real sense, you are invisible because most people can't see beyond their superficial limited perceptions.
So, to answer the question, "Is there anything good about being invisible to others?" Absolutely YES! When people don't see you, they don't bother you, get in your business or get in your way. Invisibility can be the very thing that makes smooth and beautiful your pathway.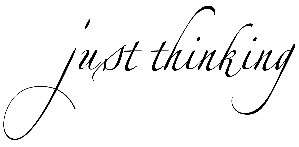 Thanks for your very thoughtful blogs. They are food for thought, and very well received by me. I can''t remember seeing you at the New jersey Annual Conference. God Bless. Keep doing what you are doing. Amen! Rev. Wilfred D. Lewis
Hello my dear sister. I want you to know again, just how encouraging your blogs are to me. All of them! This one today about being invisible is absolutely awesome! I can so relate to every word. I love you my sister and God bless you always. Forever family??? Etta