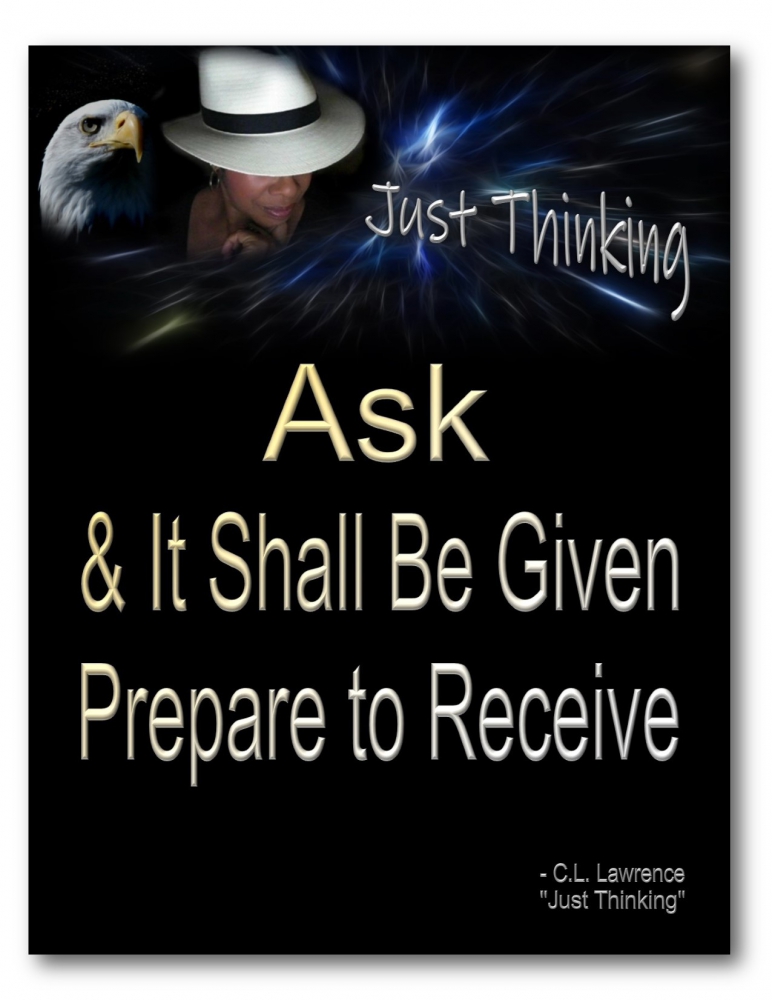 Do you remember a time when you wanted something, but you talked yourself out of asking? You gave yourself very persuasive rationales:
- Why you shouldn't ask
- You don't have the right to ask
- You really don't deserve what you're asking for
- You're not really ready for what you're asking for
- Someone else is better qualified
- What will people think
- It isn't the right time
The list goes on and on. Sometimes you're so accustomed to talking yourself out of something that your internal conversation, your conversation with self, need not take long at all. You've pre-programed your "self-denial" rhetoric and put it on auto-pilot. Face it, if you don't ask, you definitely avoid dealing with the feeling of being denied (which you've pretty much convinced yourself will happen). The truth is:
You Have Not Because You Ask Not
When you have a desire (a desire for good), something you really want to have, something you really want to accomplish, assume that Spirit (God) is in agreement. That may be difficult for some but go with me on this for a moment. I have a proof statement for you a little later.
God only wants good; that which is good for you; the good that can flow through you; and certainly, the good that can be done by you. So don't clog up the drain through which blessings flow, with fear based statements of doubt and insecurity.
If you believe that it is God who has the power to give, then ask. Ask, do your part by being ready to receive that for which you're asking. Don't mess it up by making a case for refusal. Focus on what you want, NOT on the things that sabotage your desire.
What if I ask and they say, "No." Well, so what! Move on to the next person. No single individual has the power to deny the fulfillment of your desire – except You!
I promised a proof statement, so here it is:
An opportunity came to me and I needed specific references. I had a mental list of those I wanted to ask. To be honest, I have some pretty impressive colleagues, whom I admire. I knew I would be humbled if any one of them on the list gave me a reference. Then, the "buts" began to speak:
But you haven't seen them for a long time
But you haven't worked with them for a long time
But they may not understand why you're moving in this direction
But this one probably doesn't remember you. It's been so long.
But, you know, they might think you're a little off, and even too old to want to do this
I put on the breaks. You Have Not Because You Ask Not. Girl, what you want came to you. You better ask.
I went to Facebook to find a professor from 22 years ago. I asked. He remembered me, my husband, and my children. He sent the reference in less than 24 hours.
You Have Not Because You Ask Not
The second person sits on an episcopal cabinet. He agreed but was on vacation until the end of the month. I received an email notifying me of a deadline I was unaware of. Minor panic set in at 2:15 AM. Not wanting to intrude on his vacation, I thought of others I could ask, but I really wanted his reference. I heard Spirit say, send him a message, explain your situation, then go back to bed. I did just that. Before noon, I received a copy of an email acknowledging receipt of his reference.
You Have Not Because You Ask Not
The third reference brought me to tears when I read it. All I could do was sit in the silence of meditation, affirming my desire to live up to what was said about me.
You Have Not Because You Ask Not
Wishing and hoping won't get it. The biblical words are powerful, "You have not because you ask not." Ask. Don't get tangled up, stressed out and burdened down in the part that is not yours. Yours is to Ask and be prepared. The Universe pulls into alignment all of the cooperative components needed in response to your Ask.
Had I not asked for what I needed; two things would be true. (1) I wouldn't be able to step through the open door presented to me, and (2) I would never have known that I AM already what I desired to be.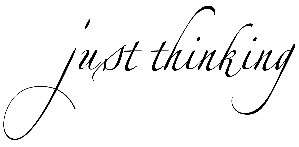 Excellent my dear friend! Thanks ????