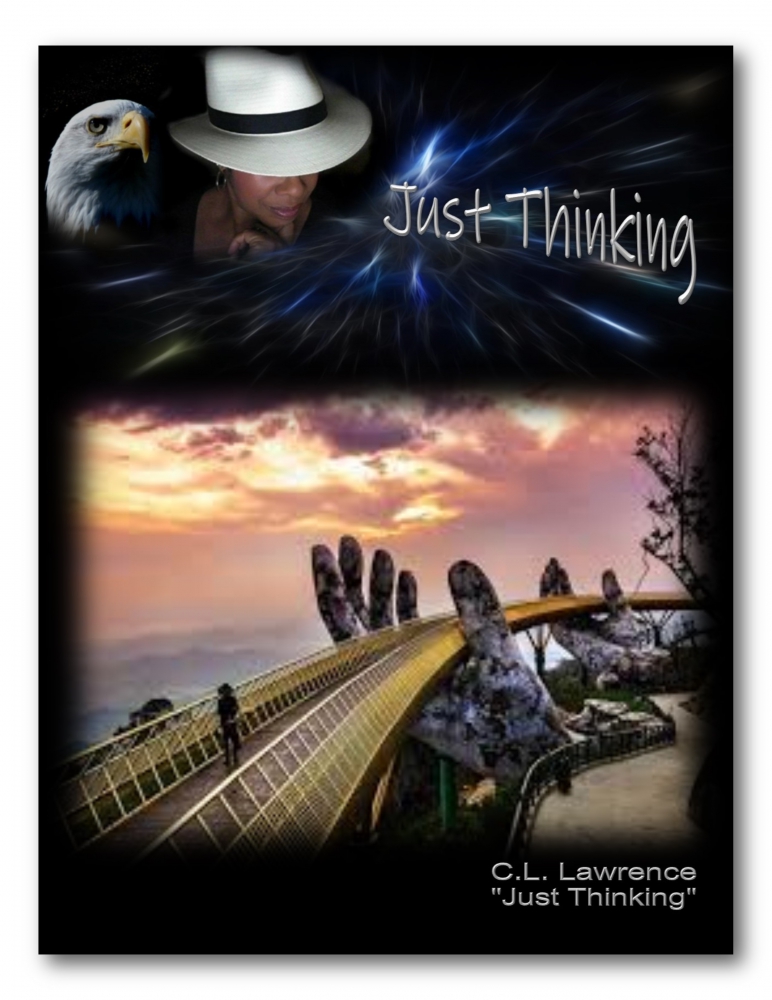 Bridges are structures that connect land masses over water, highways, etc. As a child you might remember the little song, "London Bridge is Falling Down." As adults, many of us are familiar with the song, "Bridge Over Troubled Waters."
There's "bridging the gap," Idiomatically, the phrase means to create ties or connections in a figurative manner; bringing an understanding or forging a connection between differing people, groups or ideas. We know bridges.
Then there's another, "burnt bridge." We were always told growing up, "Don't burn your bridges because you never know when you may need it to cross back over." Sound advice. You may have had the experience of burning a bridge. I sure do.
I was standing at the river's edge with a decision to make. As I was raising my foot to take the next step, I knew it would burn a bridge. I thought, "Not good," Carol, think again." So, I thought about it. "To burn this bridge would mean it would not be there if I needed it in the future. But this is now, and now is all there is. I need to save myself now, or I'll be no good for the future."
I took the step and burnt the bridge. Sure enough, down the road, a situation came into my life space and I needed a bridge. I actually chuckled for a second as I thought, "Girl, that bridge is burnt." Then I thought of the scripture, "You have not because you ask not." Ok, so what have I got to lose. I shook the apprehension and turned back to the bridge.
Maybe it didn't burn all the way down.
Maybe there's enough left of the structure to cross back for just this little something.
I went back and the bridge was a heap of ashes. LOL! Now what?
I did what I always do when I feel my back against the wall. I turn to meditation. I seek the silence. The Bible says, "Be still and know that I am God." I went out into the Universe (inside) to find another way across the river in front of me. There is no such thing as "no way." If you know what you want is on the other side; if you know you're supposed to be there, then sitting on this side boohooing about a burnt bridge won't help you. The answer is always there if you can still your mind, and quiet the mental and emotional chatter that comes with obstacles and challenges. There is a still small voice that cannot be heard amid the clamor of fear, frustration and doubt.
The name of a bridge came that offered safe passage. GREAT! GREAT!! and GREATER!!! But that isn't the BAM! in this little story.
A friend knew the situation and wanted to offer the benefit of her resources to assist me across the river. She gave me the names of five, well built bridges; well positioned bridges that would welcome me to cross, toll free! No favors; no strings attached. This is the realization that took me to my own next level of understanding in relationship to God and practical spirituality.
Burnt bridges happen. A burnt bridge is in the past. You know that. Don't look back. Don't try to go back. It isn't there. Remember, Energy (Power) Flows Where Attention Goes. Focus your attention forward, the road in front of you. Focus on the future. There are bridges in front of you. There are bridges in your future, constructed before you ever knew you would need them.
Burnt Bridges are Behind You
Ashes, rubble, and of no use. No sense lamenting what is past.
Strong Bridges are in Front of You
In excellent condition and well able to hold your weight.