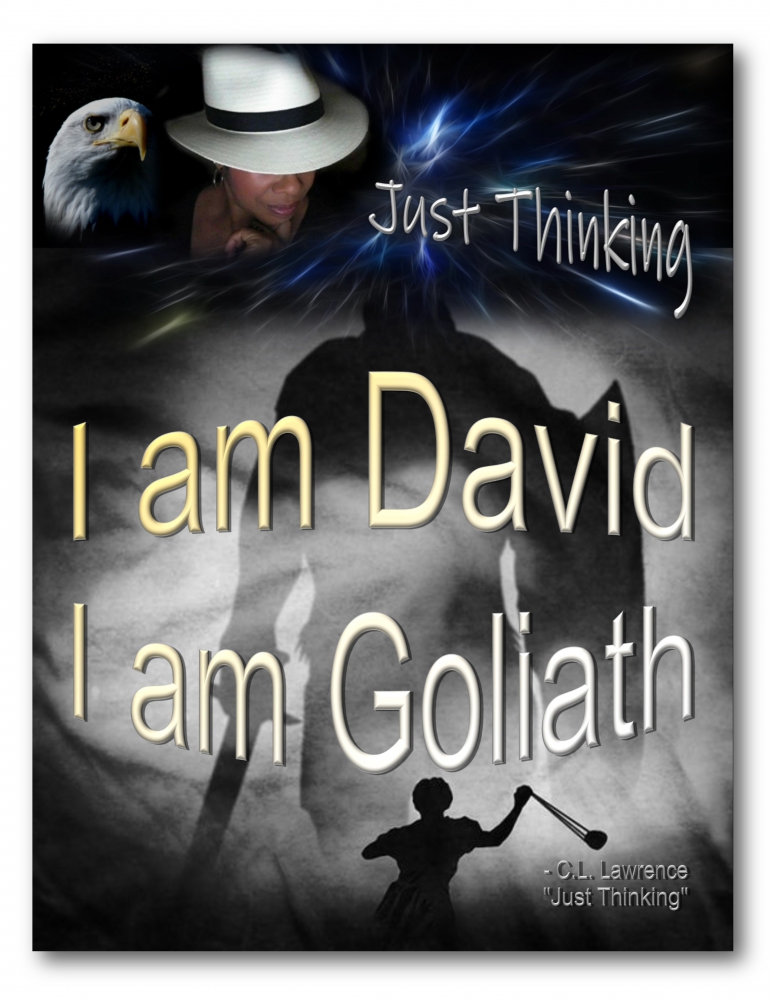 You probably know the biblical story of David and Goliath. The Philistine army had gathered for war against Israel. The two armies faced each other, camped for battle on opposite sides of a steep valley. Goliath, a Philistine giant measuring over nine feet tall, wearing full armor, came out each day for 40 days, mocking and challenging the Israelites to fight.
David, still a teenage boy, was deeply offended by the giant's arrogance. He was eager to defend the Lord's name. Armed with the inferior weapons of a shepherd, David, had five smooth stones in his pouch. With careful precision, David took down Goliath with just one stone. When Goliath fell dead, David took Goliath's sword and cut off his head. David was a hero that day.
Have you ever faced a giant? I don't mean some big dude threatening you with a beat down or to take your life. I hope you never meet such a threatening situation on the street.
Stay with me; I very carefully took my time with this thought because I really want you to get it. Though you may have never met Goliath in your home or on the street, I challenge you to know that you have met him within yourself. There is your "David-self." There is your "Goliath-self."
Every time you dare to think you can, Goliath rises up and threatens your hope and kills your confidence with unfounded fear. Even when you think you have everything going for you, here comes Goliath talking trash, scaring you; fear causing you to forget who you are and what possibilities are in your future. You've got to control your Goliath-self. Yes, it's easier to control a kingdom than to control yourself (Charles Haanal) but you can do it.
Forget about the devil. God is all there is. This isn't about some external powerless bogeyman. I'm talking about the power that is within. Yes, there is Goliath, whom you nurtured with the help of external, fear-based beliefs, is of your own creation. There is no power greater than God and God is all there is. Though you may not walk in the consciousness of it every minute of the day, God is on your side. God has nothing against you. Just as there was a champion within the body (beyond the army) of Israel, David, so is your champion within your ranks.
David was young, small, inexperienced. By all accounts he was no match for the giant Goliath. No one believed in David but David. By past experiences you may not seem to be a match for the Goliath you've cultivated within yourself, BUT YOU ARE. Others around you may think you're not equal to the task, BUT YOU ARE.
Don't wait for Goliath to show up, and he will show up just when you don't want him to. Sit in the silence and call him out. No, nothing spooky. Just face the fears that hold you back from allowing your blessings to come to you.
Your David-self has the same thing that the biblical David had, five smooth stones. It took only ONE STONE to bring the giant down. The only difference is your stones are within:
FAITH: God is all there is and God is all powerful, so just show up for the fight.
FOCUS: David had to focus on his target (the right spot on Goliath's head). It's not about luck. Do your work. Do your due diligence (focus) so that your efforts go exactly where you intend.
THINK (Thinking): As a person thinks, so is that person. Who do you think you are, David or Goliath? What do I know about my Goliath-self? Where did my Goliath-self come from? Where has my Goliath-self shown up before?
SKILLS: David had skills such that he hit his target. He was confident in his skills. Skills are perfect by practice. In what skills are you confident? You have what it takes but you must identify it.
CALM: "Be still and know that I am God." Psalm 46:10 Never let them see you sweat.
When David threw the stone, it hit his target and Goliath fell dead. It would seem that the job was done, yet David took the Goliath's sword and cut his head off. Was this overkill? Perhaps. Let's look at it another way. David made sure the problem would never rise again. Hmmm.