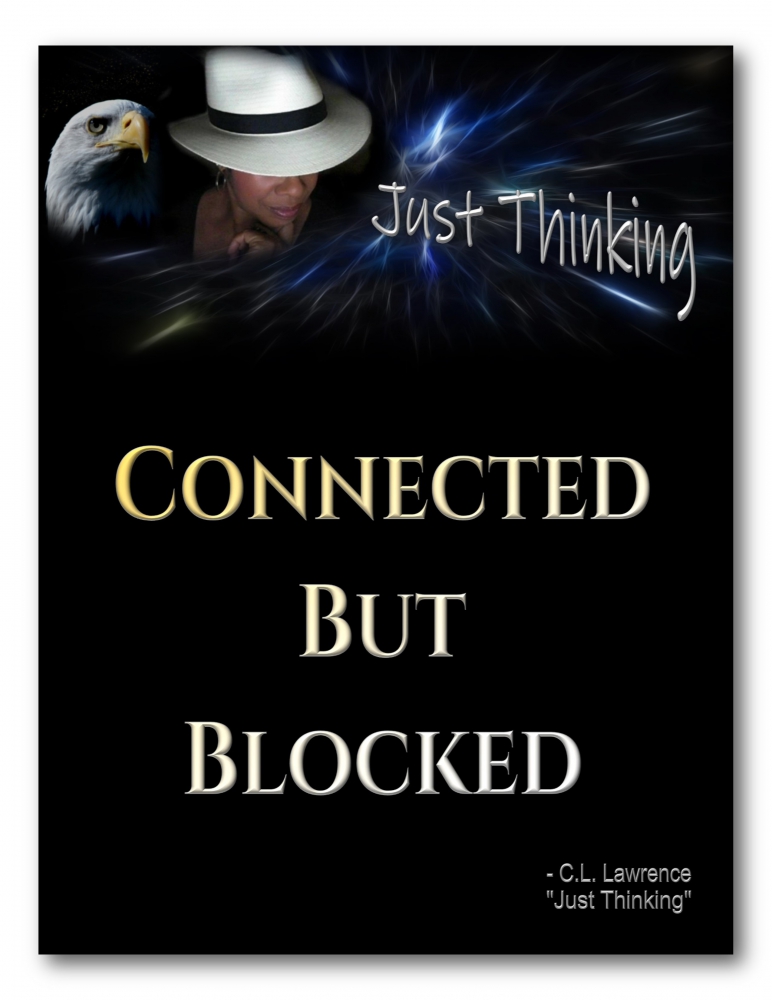 If the Bible is your "go to" reference for answers and guidance, then you're probably familiar with such verses of assurance of blessings and supply:
- But my God shall supply all your needs according to his riches in glory by Christ Jesus. Philippians 4:19
- According as his divine power hath given unto us all things that pertain unto life and godliness, ... 2 Peter 1:3
If you're remotely acquainted with the language of the church, then the word "breakthrough" is familiar. If you don't know it, you can reason that it means a big change, release, or some kind of big hope or expectation.
But where is it? Where is the blessing you've been waiting for?" Where is the promised land? You've done all you know to do. You've prayed and waited. You've put a check mark in the majority of the "supposed to do" boxes. You're living a pretty decent life (by comparison). You're not asking for much or too much (as though that's the deal breaker). So, what's the problem?
Perhaps this experience will be of benefit. Don't skim through it because, I promise you, there's a message of truth in it that will help you:
Everything except the air I breathe is in cyberspace. My digital equipment, from handheld devices to desktops are my lifelines. I insure my equipment with the highest level of warranties available, like I insure my car. Recently, in the blink of an eye, I had no Internet access. I didn't know what happened. There was no storm, no blackout, no brownout, no power failure of any kind; just suddenly I was blocked from the Internet. The messages and illustrations indicated that I was connected but blocked.
Before panic set in (which was about a nano-second away) I went through the check list.
Bill paid? Of course.
Connections in place? Yes.
Virus protection up to date? Yes.
Is everything else in the house connected to the Internet working? Yes.
OK, it's "freak out" time. Take a break, then come back and check in detail. For hours I clicked on everything that said, "Click Here." Restart. Shutdown and Reboot. I unplugged and re-plugged every connection I could see. Still nothing. At 3:00A I gave up hoping with the light of a new day all would be working because, obviously, the problem was "out there somewhere."
The sun rose and I found the same message, "Connected but Blocked." I called in my husband, a fresh pair of eyes. We worked at it for hours. Finally, both of us baffled and mentally exhausted, he sat down in my "worship seat."
He said, "What's that on the floor under that planter?" He picked up a device that enhances the signal from the router, the size of a CD case, wire connected to the computer. I had completely forgotten about the device and totally missed the connecting wire. It had somehow fallen in a spot that blocked the signal from the router. I was connected but blocked. I clicked the "off" switch on the device to reset it. INSTANTLY the signal flowed to my computer and everything was working again.
Points to ponder:
You have everything you need for your life, in your life right now. Everything to do what you need at this moment, at this juncture, to move toward the fulfillment of your agenda, dream, vision, …
You know all you need to know to do what you need to do in the "now."
God (the power) is right there. All the connections are in place.
If the breakthrough is blocked; if the flow of blessing is blocked; there's nothing wrong with the power. Look for the blockage. You don't see, what you aren't looking for.
The device itself was in perfect working order. In hindsight I recall an error message that I ignored because everything seemed to be working. Just one little movement, one little shift caused something to block the signal.
Pay attention to error messages no matter how subtle. If the power isn't flowing in your life situation, if the breakthrough is dammed up somewhere, look for the blockage. There may be something out of place; something there that shouldn't be there.