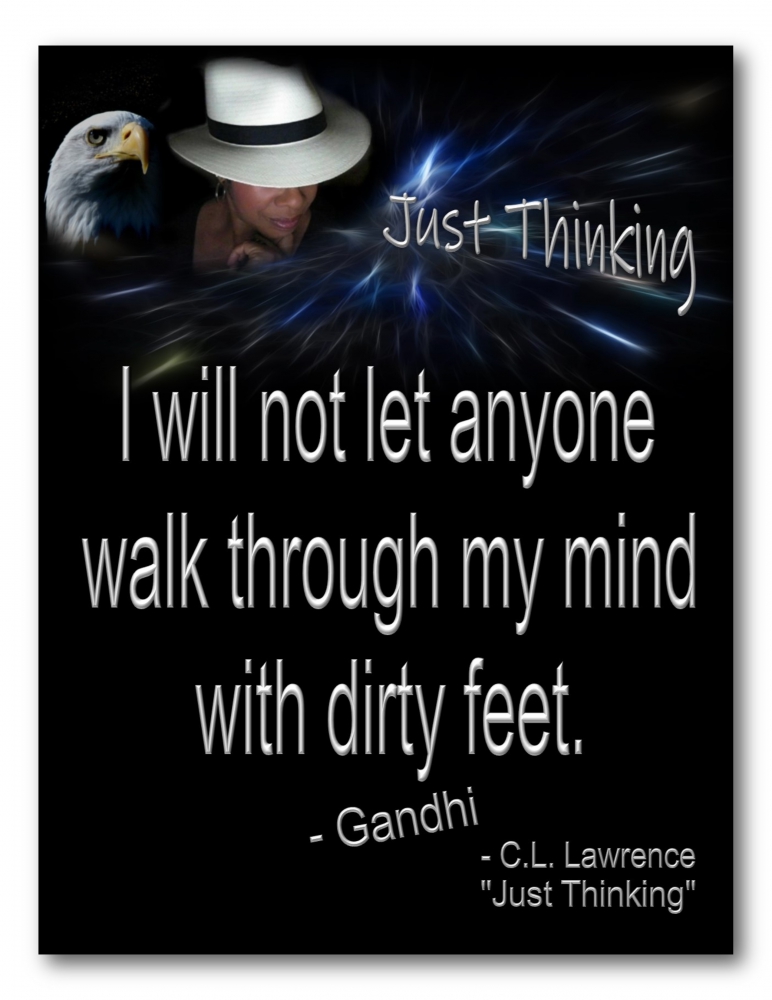 When my three children were growing up I did a risky, some would say, an insane thing. I had white furniture and white carpet in the living room. We called it "the white room." There was no "Do Not Enter" but, of the very few restrictions, there were three biggies: #1 "No Shoes Allowed," #2 "All Who Enter Must Wear Clean Socks," and #3 "No Food or Drink Allowed." It was the place to sit, think, talk, or yuck it up with friends.
Everyone loved the fresh feeling of "the white room." Everyone took ownership of keeping "our" white carpet and furniture clean and without spots. We'd overhear them tell their friends, "You can come in but you can't wear your dirty shoes on the clean carpet." I even heard them use the term "Access Denied" if someone didn't want to honor the rules. There was never a problem or an OOPS!
Think of your mind as a room; a beautiful, very grand, opulent room. Think of it as an elaborate vestibule or grand entrance hall with a doorway or passageway to your spirit. That's like a link to everything that you are.
Just as your physical space says much to others about how they are to respect your space, it even determines whether they want to come in and how they act when they are in your space.
You need to have a clean mental environment. To keep it fresh and clean means, you must have non-negotiable rules that you strictly enforce. And guess what? You cannot invite everyone in. This isn't about being snobbish. This is about protecting your mind and your spirit. The world is full of all kinds of debris and people are pretty nonchalant about dropping it wherever they go. They lie to you; tell you garbage stories; yack about things and people they don't know and will never know, spout out opinions based on vapor and their fruitless imaginations. Others are not concerned with keeping your mind well maintained. That's your job. If you don't control your mental space, you have no control of your life.
Your mind isn't a freeway for people to drive all over the road, come and go as they please, pay no tolls and observe no rules. Your mind isn't the "Do Drop Inn," a public place to which everyone has access to just come in, do and say what they want, drop their dirt and leave when they're ready. Some stains you can't get out, so be careful who you let into your mind space. You must get comfortable with putting up a mental sign which says, ACCESS DENIED. The only one who can protect your mind and keep it clean and preserve its opulence is you.
What value do you put on your mental space? Think about that right now. Your value of it determines how you treat it, how you protect your mental space – or not.
We want breakthroughs. We want to manifest. We want to commune with Spirit. We want to be in touch with our higher selves. All of this requires clean channels, deliberate attention, clear intentions, and time. Maintenance takes time. That's another good reason to put up the "Access Denied" sign. You don't have time to waste cleaning up mess from traffic that didn't need to be there in the first place.
Welcome those who have clean spaces of their own, whose mental spaces are clean. Welcome those who are as careful with your mental space as they are their own because they understand the value of it. Welcome those who appreciate the freshness of your space and grateful to be invited in.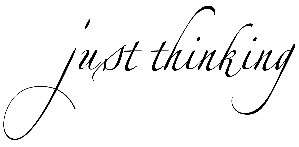 Phenomenal ! ! Genius So thought provoking
Excellent!