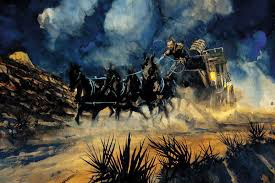 Grace Note: When things seem out of control, remember God is always in sovereign control.
Scripture: For in him we live and move and have our being … Acts 17:28a (KJV)
Zacchaeus, a teeny little Shih Tzu, six weeks old, runt of the litter, barely the size of a soda can, jerked his head and body so violently when the leash (string) was put on that his owner feared he'd snap his tiny neck. He was three pounds with a three ton will, having no understanding of his size in relationship to the world or his total dependency on the one against whom he was struggling.
If his owner didn't fill his water dish, mix his special formula, or take him to the vet regularly because of his tiny size and fragile breeding, he'd die. Yet Zacchaeus fought with all of his strength against the very hand keeping him alive.
Think of our relationship with each other and with God. How fragile we are. and vulnerable to each other. A word can break our heart; a thoughtless comment can change a relationship forever; a bad experience can change or ruin a life forever. How utterly dependent we are upon God's grace, faithfulness and mercy Yet in our fragility we struggle against the leading of the Lord; against the one who protects us, the very power that can make things right in our lives.
Eventually Zacchaeus settled down and submitted to the leash but it took a bit longer than for most dogs. Fortunately, his tiny size afforded him safety and rendered him under the control of his owner even without the leash, but Zacchaeus didn't know that.
Certainly this short story isn't suggesting we're like little dogs (smile) but there is something to be learned from Zacchaeus' anecdote. The will can be very strong, especially when the knowledge of the truth is lacking. Trust doesn't come easy, perhaps especially when it comes to trusting the God we cannot see, the God whose actions aren't easily understood, the God who moves so slowly that often our faith begins to falter in the wait.
The good news is, it's completely irrelevant whether we comprehend our total dependence on God. God's still God and always in sovereign control. While he won't force us to submit to his leading, he will still provide and protect us with patience until we come to the knowledge of the truth of his love.