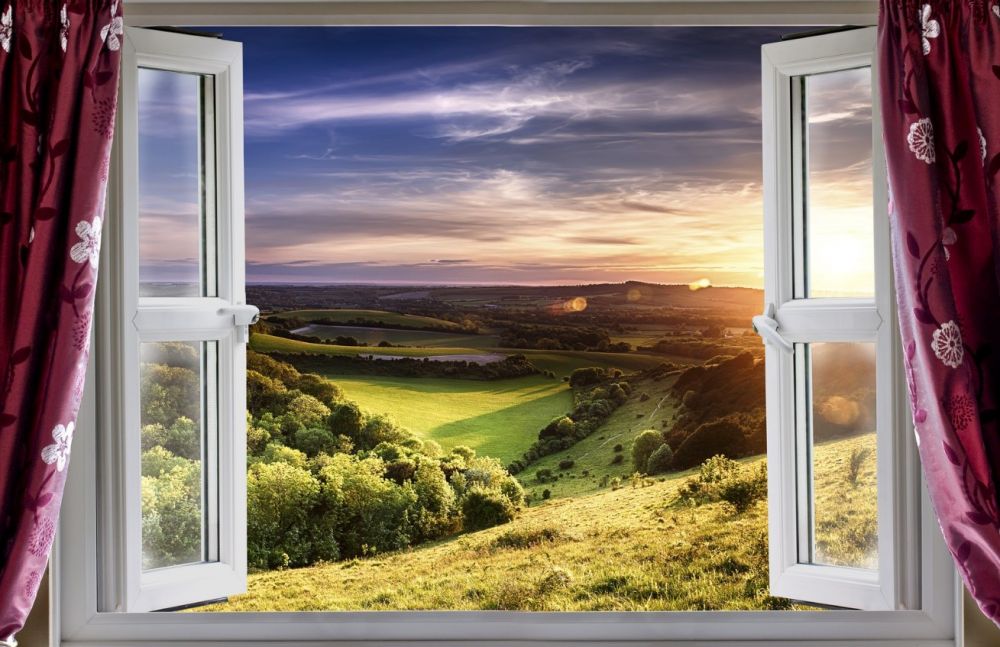 Grace Note: Guard your spirit with your eyes.
Abram dwelled in the land of Canaan, and Lot dwelled in the cities of the plain, and pitched his tent toward Sodom. Genesis 13:12 (KJV)
God told Abram to leave his father's house, leave everyone behind and go to a land God would show him. Abram packed up and left, but he took family members with him including his grown nephew, Lot. Both men had livestock, herders and tents; collectively much more than the land could sustain, so they amicably separated. Abram lived in the land of Canaan, while Lot lived among the cities of the plain and pitched his tents (built his home) toward the sinful city of Sodom. Not long after that Lot moved himself and his family into the city of Sodom.
Home is where you relax, let your guard down, that physical space where you're most vulnerable. Home is the place where you feel safe and insulated from negative influences, unless you neglect to take precautions against it. David said, "I will set no wicked thing before my eyes." (Psalm 101:3). David understood that we're drawn to what we see. Anything that draws us away from our goal or our purpose is a temptation. A slice of triple chocolate cake only becomes a temptation when the goal is a diet of healthy eating and it's determined to be within reach. The desire to buy something unnecessary becomes a temptation when the goal is to balance the budget and maintain a good credit score.
Lot built his house facing Sodom, a daily full view of sin; immorality always in sight. Finally he built his house in Sodom. He and his family now living amid the sin that was previously in view daily.
Repeated exposure to ungodliness can desensitize your spirit, feel normal over time and draw you in. Be cautious of the TV shows, movies you watch and places you go. Remember David's words about not putting anything unGodly before your eyes. What you see does a lot more than just entertain.