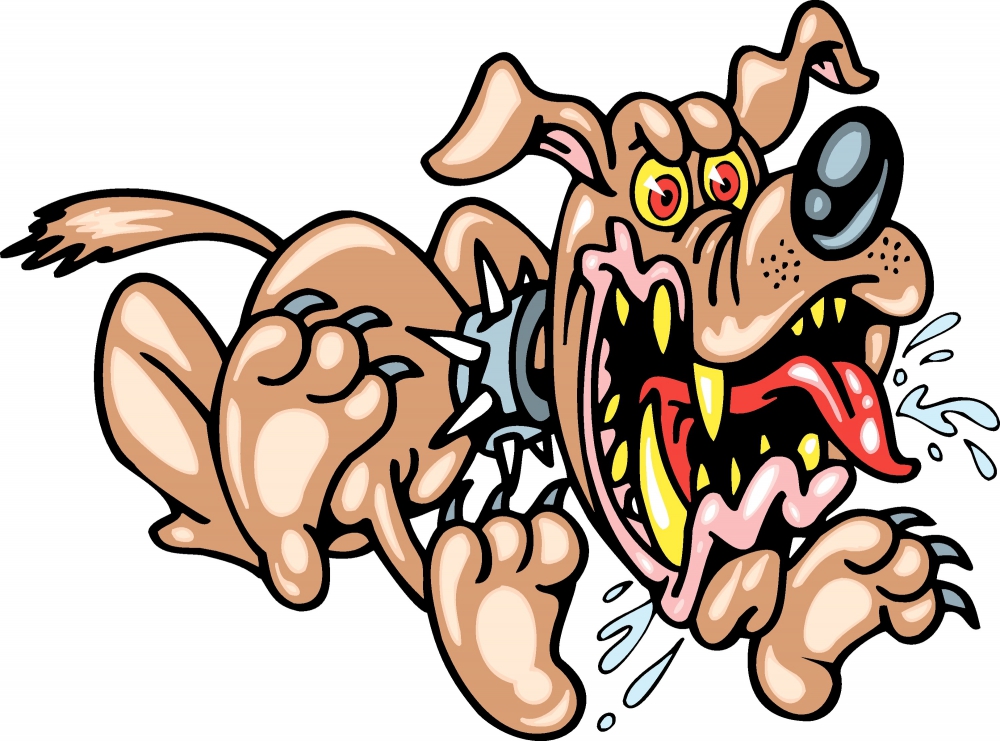 Kelly was the dog from hell. His sole purpose on earth was to prove beyond any doubt there is a hell because there could be no other place for him go. About the size of a half grown German Shepherd, never on a leash and seemed never to be in his owner's house. He was always on the street harassing kids going to and from school, people on their way to the bus stop for work or coming home after a long day. He barked at everyone, snap at their heels and stayed just out of reach. He dodged rocks thrown at him and cars swerved around him. He seemed to laugh at the frustration he was causing day after day. Someone shot him and the rascal lived to wreak havoc another day.
One night, we had chicken for dinner, and I got an idea. I put a few chicken bones in my pocket. The next morning like clockwork, there he was, Kelly, hiding in the hedges, waiting to lunge out and terrorize the next passerby, and so he did. About half way to the bus stop I threw a chicken bone in his direction. Never aimed to hit him or intended to hurt him in any way. It was amazing. That demon dog immediately turned, completely forgetting about me and everyone else. He went after that meatless bone like it was a T-bone steak. It did exactly what I hoped it would; got an annoying dog off my heels.
Ponder this: There will always be "Kellys" around, people whose purpose in life seems only to be a hindrance, an annoyance, and to make you miserable. With a critical spirit they threaten your hope, taunt, annoy, discourage, steal your joy and rob your peace. Somebody loves them. They belong to someone but their value in your life is seriously questionable.
The fact is, they never really go away, for as soon as one goes, another appears. They have a purpose, and you can explore that on your own; try to discover some deep theological or personal developmental reason for their presence in your life. My point in sharing the story about Kelly is to suggest a way to cope with the Kellys of life, so you can get on with the important things you need to be about.
Keep some bones in your pocket. Doesn't need to be meat on the bones. Kellys don't require meat; just something to chew on and they'll leave you alone. Meatless bones are inconsequential stories and simple but perhaps time-consuming tasks. Some people derive joy from being annoying. Others like to collect information for a gossip story, crave your attention or need repeated affirmation. Whatever it may be, remember, they're still people and you don't want to hurt them. So, when the aggravating Kellys come along, just reach in your pocket and throw the dog a bone.