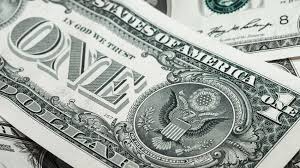 We like the Dollar Store because we can get stuff cheap. We get sucked in by the lure of "Everything for $1.00." The invisible ink says, but everything isn't worth $1.00. We know the quality isn't the best but it will do for the time being. Some will remember the "Five & Dime" or the "5¢ & 10¢ Store." They're all different versions of the same idea, the "convenience store" model. Same principle, same marketing strategy.
There's no trial and error on the part of the $1.00 Store business. They've done the research. They know how we think. People are busy, don't take time to think ahead, plan and prioritize. The store is set up with several aisles, lots of products from shoe polish to ice cream, from detergent to pregnancy tests, from mops and brooms to toothpaste and eyeshadow. Once you walk in, the subliminal message is Everything YOU NEED and DESIRE for $1.00 is right here – and the shopping begins.
We say to ourselves, it's quick and easy, run in, grab what I need, short line, out and I'll be on my way. Seems okay, but once you're in, the momentum takes over. We put more in our basket than we intended, never get our money's worth; factor in the cost of convenience and we actually start the process of no profit/loss as soon as we cross the threshold and before putting the first item in the basket. BTW, that little ring sound that goes off when you walk in the store isn't a security sound, it's the store saying, "gotcha."
That's exactly how it is when we shop at the $1.00 Store of life, the place of lesser blessing, the place where you get low quality life choices; life's convenience store, life's corner store, where even the best stuff is overpriced. There are things in life we need, but let's set need aside for the moment and focus on desire. You don't have to admit it but we are driven by desire. We desire relationship, love, companionship, respect, career, promotion, recognition, possessions …. Desire is natural.
Just as in the marketplace, nothing is free - ever. Everything comes with a cost. In the material world, quality and demand set the price. How much you want a thing determines how much you're willing to pay, and what you're willing to sacrifice to make the buy. Quality matters.
Conversely, too often when it comes to the personal world quality doesn't drive the price because demand for quality is low. CIQ (Consumer IQ) is low, or let's say, the use of it is low. Far too many will pay a high price for a low life quality item. Pay a lot for little in return. Why do you think that is? Just like the $1.00 Store and any other convenience store, they know you're coming; they see you coming. They know what you're "in the market for" and they package it just right so you'll pay the high price for the low quality. They know what they can get from you. There's a lot of room between the lines for you to fill in your story (if you have one).
Finally, If you're determined to shop at the $1.00 Store of life, just know you'll never get the best quality of whatever you're buying. At best you'll get a cheap imitation of the good stuff. You've got what it takes to shop at the high end store. Quit slummin'.
BTW, you're merchandise. Where would you sell yourself? Corner store, $1.00 Store or the high end store. Too many sell themselves cheap to people who are looking to buy cheap. Why give yourself at a bargain price. Take the SALE banner off.
Nothing personal, it's just business. Just Thinking