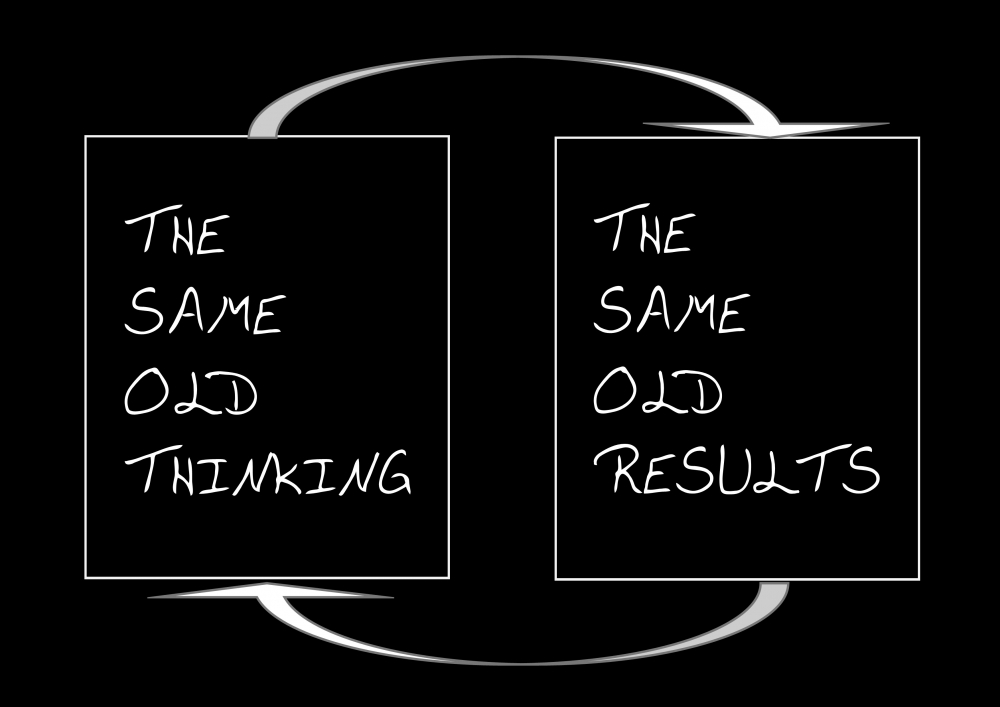 When my youngest son, now 32, was five years old he wanted a Mohawk haircut. It wasn't the style. In fact, only Mr. T and the punk rockers were wearing it at the time. I couldn't imagine what made him want it. I tried to discourage the idea because he was just starting kindergarten and I didn't want him to be the target of teasing. His response has replayed in my mind countless times over the years and even caused me to alter my decisions many times. It's one of our mantras even to this day. He said, "Mommy, you can't be afraid to try new things."
His words shocked me; and I had no answer. How could a little boy think of such a concept? You guessed it. He got the haircut, and he stood strong against the teasing.
Are you afraid to try new things; a new food, shop at a different store, listen to a different genre of music. This isn't really about a haircut, a new food, or a different store. It's about how often we pass up the opportunity to try something new, something different and chose to stay in the safe zone, sticking with the same old thing. We've all been guilty of that. Think back. Remember the opportunities God brought into your path and you passed them up. Small things that may have brought about big satisfaction. Little things that would have made a big difference. Seemingly insignificant changes that would have resulted in huge success. Can't think of any? Either you are that person who takes advantage of new ideas and opportunities, or you're that person who's either scared to take risks or step out on faith, or you just miss things altogether.
Trying new things isn't easy. It's a conscious decision and if you want to experience a bigger life, you'll have to mentally seek and step into a bigger place. A place where you can block out the cackling sounds of chickens. Renew your mind and keep reminding yourself, "It's okay. Go ahead and try it." Step of faith? Your faith is only as big as your perception of God.
God is progressive. From "In the beginning, God …" (Genesis 1) God's been doing new things, showing and expressing God's self in new ways. Look at history. Look around at how the world has changed just in our lifetime alone.
Change doesn't start with what you do; it starts with how you think. Close mindedness, inflexibility, only roots you deeper and deeper in a rut, leading to loss of joy, jealousy, a critical spirit, and creates a boring, uninteresting, no fun person.
You can let your life be so boring that you bore yourself. It isn't all that deep. Life is an unfoldment. Newness is a part of reality. Look at the seasons; they change. See what you've got inside. Put some sprinkles on that ice cream. Smile sometimes. I know. Life is serious, right? I also know that it's short, and quite soon over. Put some sizzle on your steak. Unfold, baby! Being a more complete you, will bless you and everyone around you. Give it a try. Try one new thing this week. Just Thinking!