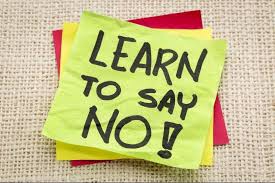 The Two "No"(s) that changed my life.
1. I had an internet radio show on which I occasionally interviewed people whose opinions I thought would have a strong positive effect on the listeners. Approaching a retired educator, stating my goal, I asked if they'd do the interview. The reply was short and sweet; "Not interested." I was so shocked that I had no follow up response. Nothing prepared me for a "No."
2. I love love love Great Danes and I've been blessed to have them in my life over the years. After researching everything about them, I woke up with a great idea! I had a beautiful black show quality Dane at the time. Why not enter him into the shows at which I had always been an enthusiastic spectator. Physicality preventing from the quick pace required around the show ring, I knew someone who could do it, and look dignified at it. The idea was golden. The person knew my love for the breed so there would be no background explanation required. I approached my friend and they answered immediately, "No."
I was in no way offended by either "No;" perhaps slightly disappointed, but quickly moved on because I've always believed that people should only get involved in that which they want. Otherwise the effort will be half hearted and mediocre, and in my book, that's the eighth deadly sin, ranking right up there with the biggies. (LOL!)
Those two "No"(s) changed something in me forever for the better. Before that, when someone asked me to do something, I'd say "Yes." I'd feel guilty saying "No." Without running it through any grid, I'd say "Yes," finding myself overwhelmed with the agenda of others, neglecting important people in my life, doing tasks or thinking something through for someone perfectly able to do it themselves. Worst case, doing things I didn't want to do because I didn't just say "NO." When finally getting around to my stuff, I'd either given away my ideas to help someone else, had no time for mine, or was too mentally exhausted to think. I sent out the sparks in my life to others because I didn't know I could say "No."
I didn't know I could say "No," are words deliberately chosen. I was raised to be a "good Christian," be nice, … do unto others, …, always put others first, … In the case of the two incidents I mentioned, both people were, in my view, good Christians and really good people, yet they said, "No" in a nanosecond. What did they know that I didn't know? Then it hit me. It's ok to say "No." I tried it a few times. Check out the pic. That's how I felt.
In the pic, you'll notice I thanked "me, almighty," for my freedom. I'm absolutely clear on this. No one can change you (or your circumstances) except you; and, really, why should they? You are your responsibility. You are accountable to the God who created you and gave you life, for what you do with your life. You have the power to make choices. No one takes your power. You give it up. If you give up your power – Oh, well! Who or what is to blame; circumstances, gender, race, age? Go ahead, make your case; but when you rest your case, you'll find the verdict was in from the beginning: You are responsible for you, and the choices you make.
We owe God a ROI (Return on Investment); actually, a priceless, omni-active investment. We owe those whom we love and who depend on us to make the choices in their best interest. We owe the ancestors and mentors who passed down and poured into us their wisdom. We owe those who look to us for light. Who shall we blame when the Infinite Intelligence flows through time and space unconditionally.
The title of the blog says: Just Say NO, but it's about so much more. Just Thinking
A great freeing thought! ??
This is a good read It's hard to say know when you know you can do something quick in s heartbeat , knowing your schedule is on a over load. Thanks for the reminder that's it's to say NO