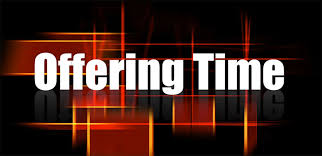 Several years ago, there were two spiritual growth campaigns that swept through protestant churchdom like wildfire: "The Prayer of Jabez," and "The Purpose Driven Life." The buzz was incredible. Ads, taglines, billboards, specialty marketing products like, T-shirts, mugs, books, bookmarks, Bible covers, postcards, workbooks, CDs'. You name it, you saw it. "Enlarge my territory" was the prayer of the moment. Churches everywhere were doing the 40 Days of Purpose program back to back. ….. The two most widely publicized, most guaranteed life changing campaigns since Calvary vanished. Suddenly – BOOM! Gone. Jabez' prayer went quietly back into its place of obscurity in the pages of the Bible, and the Purpose Driven Life is a Rah! Rah! of the past and the books might still be found in the Dollar Store somewhere. Both like fireworks, first the dazzle, then the fizzle.
Here's the thing. Every point, lesson, principle of both those campaigns were deeply powerful and potentially life changing, but only if what they contained were embraced and embedded in your life as personal practice and lifestyle; not used like stepping through a looking glass hoping to step into a changed life. If any spiritual growth program has even a smidgeon of value at all, you must keep it going, working at it and living it long after the splash is over.
It's important to know that we were created on purpose and with a purpose. It's critical to get that rooted in one's spirit; but the awareness is but the start. We must then seek to find our individual purpose and live our lives in the knowledge of that purpose. It's more than a good idea or something nice to do for a space in time. It's about your life's purpose. Why are you here? What gives your life conscious meaning?
What is it you cannot get away from. You may do many things, but those things are just an addendum to your definite/divine purpose. Definite/divine purpose is the knowing what you're after. It's the knowing and the existence our soul longs for. It's who we are at our core It drives us. It defines us. And the most beautiful thing about divine purpose is this. It isn't for your benefit (though it feeds your soul). It's for the benefit of others.
When you wake up to your purpose, you wake up knowing who you are and what you bring to the world. You walk in your purpose. You feed the purpose within and cultivate it. You expect, attract, and recognize opportunities to pour out your goodness to make other people and situations better.
Have you ever noticed musicians, (all visual and performing artists), when they're lost in their world of creativity and sharing their gift? They know what they possess to give and there's an urgency in the giving. There's sound, energy, emotion, expression, healing in their gift and it must be released.
Your purpose is the channel of your gift, your offering. Your gifts, your purpose, is someone else's need. Your lifetime is offering time. Just Thinking.