With a love for lifelong learning, commitment to excellence, known for her eclectic approach and characteristic "outside the box" thinking, Carol inspires you to think in new and personally empowering ways, peel back layers of presuppositions and rote ideas; release limiting beliefs; to dare allow the evolution and manifestation of your best self.
Her passion is to inspire, and guide others to a higher expression of life; to Create Amazing, creating a better life for themselves and the world around them. Using biblical stories and other sacred texts, the spectrum of her work reflects a contemporary, life affirming, spiritually logical, practical and positive perspective on life.
Speaking at secular events, she brings the teachings she's learned through Science of Mind to businesses and organizations that seek to empower their employees and members to greater levels of achievement, self-awareness and service. She offers challenging perspectives to every experience as she engages the attention of her audience and students, inviting them into a safe space, a spiritual atmosphere of oneness, freedom to think and embrace new possibilities; a place to find:
Knowledge of Your Power … Courage to Dare … Faith to Do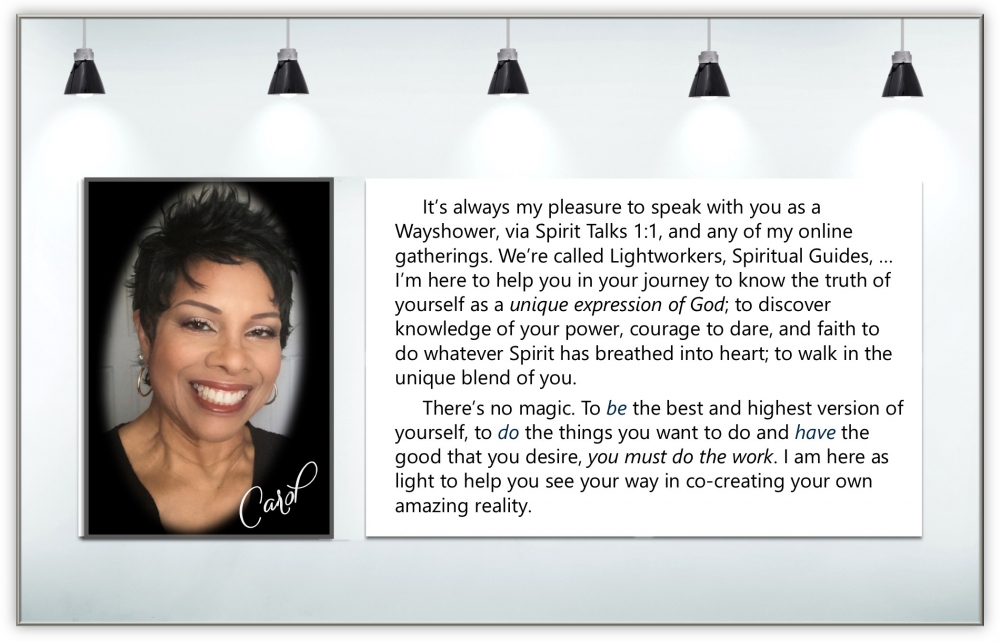 The self-described corporate survivor combines a 12-year tenure in corporate America, extensive training in adult learning, management and organization development with 30+ years in church leadership, spirituality, biblical studies, seminary education, and life experience. Having pastored churches across denominations and racial diversity, Carol has a broad and inclusive theological perspective.
Carol is a graduate of Cheyney University, Cheyney PA, Lutheran Theological Seminary @ Philadelphia, PA.
aka ZseZse, she's:
Creator/Producer/Host of the seasonal podcast "jazz Divine," a unique worship/meditation experience with Smooth and Gospel Jazz; raising awareness of Domestic Violence and Teen Dating Violence across social media.
Creator/Producer of "Zse-Votions," devotions in MP3 for people on the go
Married 39 years, mother of two phenomenal sons, one wildly amazing daughter, and four completely awesome grandchildren, Carol loves Line Dancing (though she can't keep in step), Sushi and Great Danes.
Download Media/Speaker's Deck
Click Here