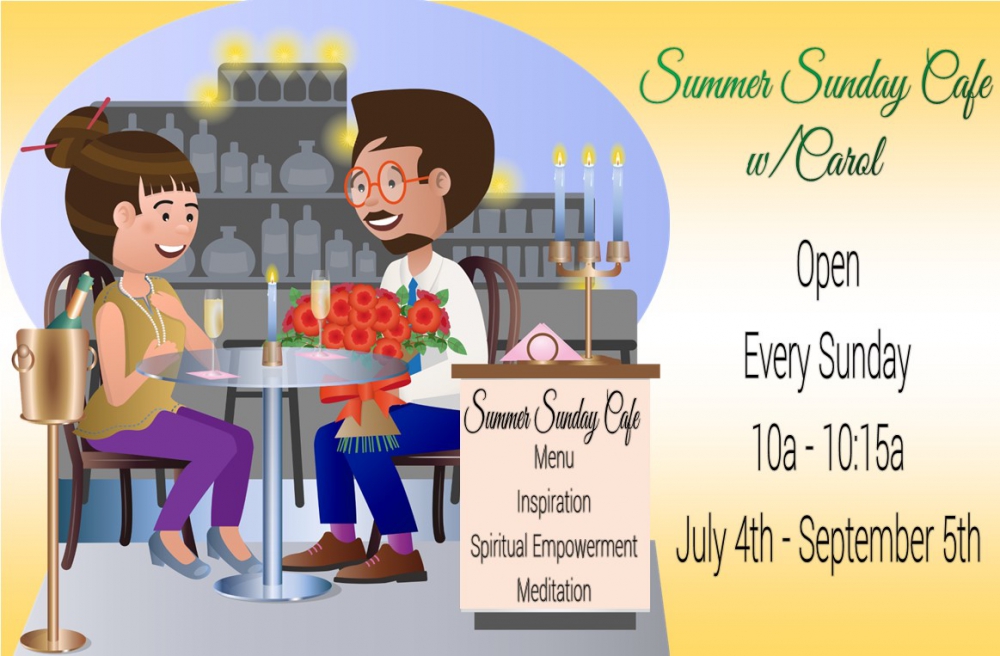 SEASONAL SUNDAY CAFES
10 week lively discussions at the amazing online cafe,
In the comfort of your own home enjoy a deep dive into metaphysical interpretations of scripture, looking at other sacred texts, and hearing from Ascended Masters.
The seasonal Sunday Cafes start @ 10a
All seasonal cafes are one hour unless otherwise specified.
Watch for the link per season.
on.zoom.us & clubhouse